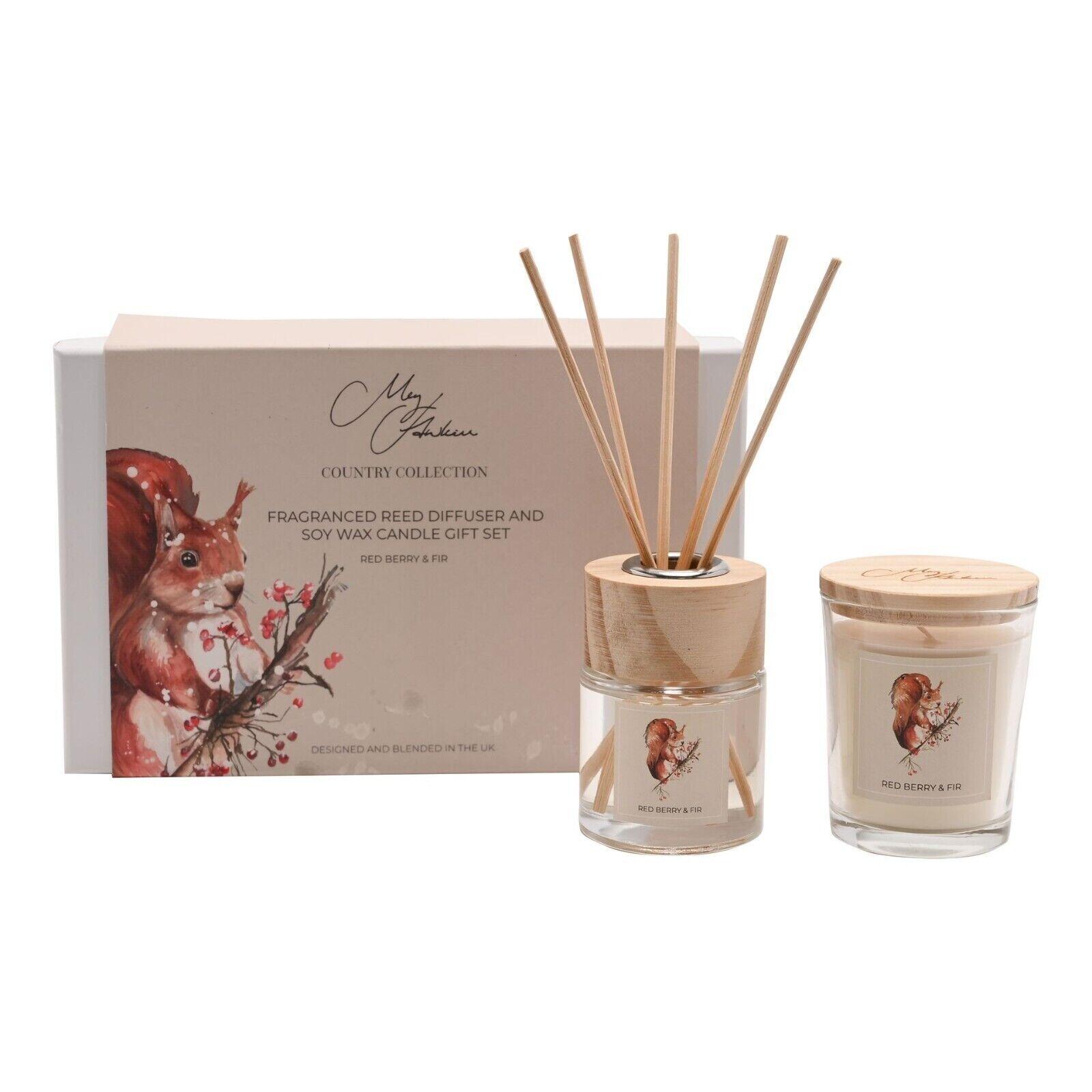 Meg Hawkins Fur & Red Berry Mini Candle & Reed Diffuser Gift Set
What a wonderful gift for that special person in your life.
A beautiful Fir & Berry mini scented candle & matching mini reed diffuser in glass container decorated with a cute Red Squirrel. 
Diffuser - Pop the lid off, remove stopper, insert wooden reeds, replace cap and fill your room with the aroma of this beautifully scented product!
Candle - approx 20 hours of burn time!