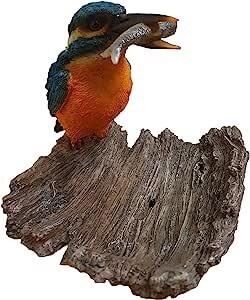 Vivid Arts Kingfisher on Driftwood
This item is a stunning and very realistic Kingfisher on driftwood.
Made from a frost-resistant resin, this item would look beautiful in any home or garden.
 

Dimensions: L: 16 x W: 18.5 x H: 26 cm
Due to high demands please allow for 10 - 15 working days delivery times.