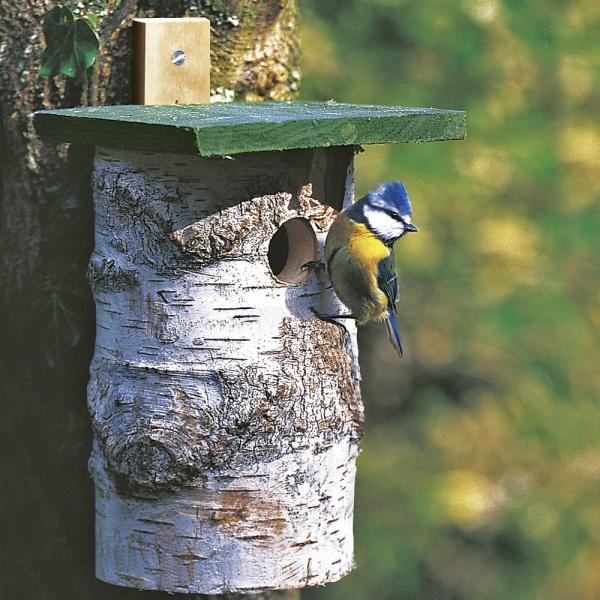 Natural Birch Nest Box Perch 32mm hole
There is a shortage of natural nesting sites, which is thought to be one of the major factors behind the decline of some of our once most-common birds. By putting up nest boxes, such as this, which replicates a bird's natural nesting preferences, you can encourage them to breed near your home.
This nest box is made from a natural birch log and is ideal for those who prefer a more natural look. As this is a natural product the dimensions stated are approximate. 
With its entrance hole of 32mm, this Birch nest box is ideal for large tits, such as Great Tits.
H: 27cm
W: 17cm
L: 20.5cm