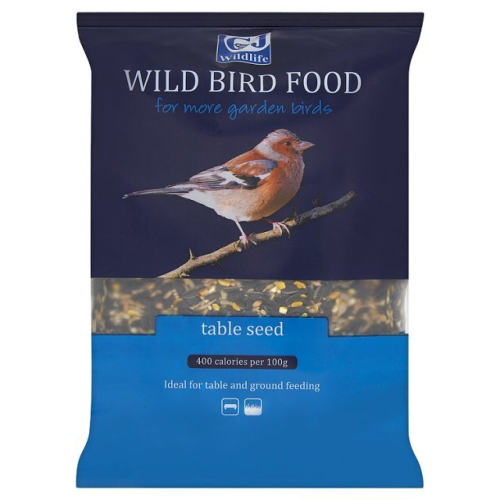 CJ Wildlife Wild Bird Food for more Garden Birds
BL473
CJ Wildlife Table Seed Bird Food is a great seed mix for all year round for garden birds. 
With added calcium grit to aid egg production, it's perfect for keeping happy wings flapping. 
This is not recommended for feeders but suitable for tables and ground feeding. This mix will appeal to ground-feeding garden species including Robins, blackbirds and thrushes.
Ingredients: Chopped peanuts, black sunflower seeds, striped sunflower seeds, sunflower hearts, wheat, kibbled maize, flaked maize, pinhead oatmeal, canary seed, yellow millet and oyster shell grit.