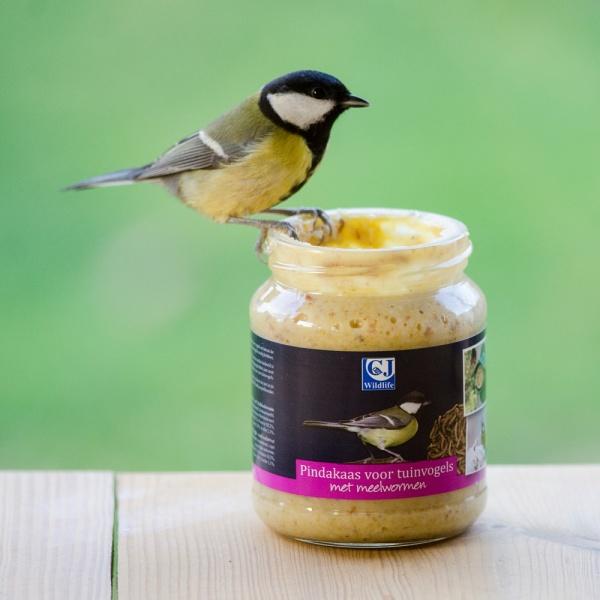 CJ Wildlife Peanut Butter with Mealworms 330g jar for Birds
Mealworms are a popular treat for many garden birds, in particular, Britain's favourite bird, the Robin, so this nutritious jar of energy-rich peanut butter combined with the protein-rich mealworm morsels cannot fail to be a hit in your garden.
We haven't added any salt into our recipe, ensuring that this blend is nutritionally balanced and safe for your garden birds.
Peanut butter intended for human consumption contains up to 100 times more salt than our specialist blend and human consumption Peanut butter should not be fed to garden birds or wildlife.
The glass jar contains 330g of this nutritious peanut butter blend and is available in five flavours.
Place the jar securely on a bird table, in a jar bird feeder or by smearing the peanut butter onto the trunk of a tree for more timid birds to find.
Contains: Tallow, Maize Flour, Peanut Flour, Rape Oil and Dried Mealworms
Calories: 660 (100g)